The Galloway Bull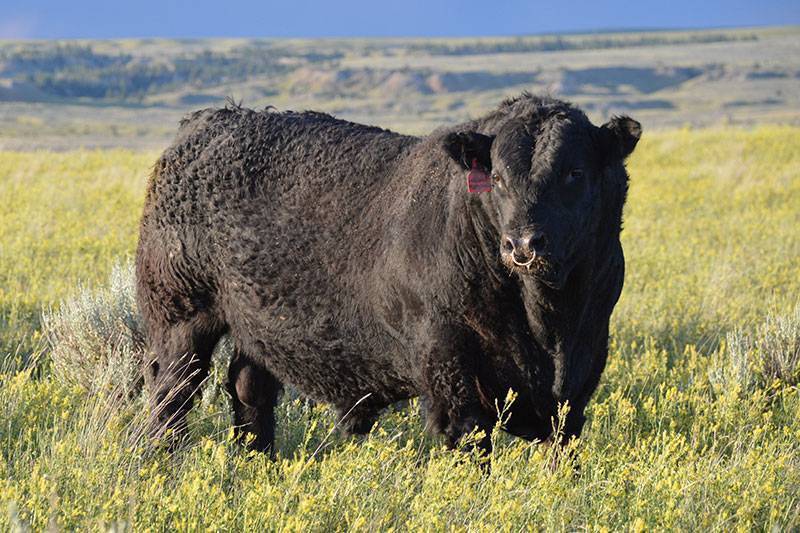 The Galloway bull has the feet, legs and heart to get the cowherd serviced, no matter the terrain.
The depth, thickness and length of the Galloway bull characterize his breed.
The Galloway bull is the foundation of the breed, and other breeds as well. He is the most strongly polled of cattle, and was used after World War II to create the Polled Hereford breed. Longhorn cows bred to a Galloway bull will produce polled calves.
He is gentle. The mild demeanor of the Galloway bull is legendary. The pasture bred and raised Galloway bull is known to be so gentle that familiar humans can pat him on his flanks. "Galloway cattle are generally very docile," quotes William Youatt, an English researcher, scientist, veterinary surgeon, historian and standard writer on cattle in the early 1800s. "This is a most valuable point about them in every respect. It is rare to find even a bull furious or troublesome," he wrote.
The Galloway bull is highly fertile and he excels in a pasture breeding environment. Rugged terrain and harsh environments are no match for his rock hard hooves and strong, stout legs.
The Galloway bull fills the needs of the modern commercial producer. The Galloway bull is the source of the amazing Galloway calving ease. Rarely must calves sired by a Galloway bull be pulled, in any crossbreeding environment. High calf survival rates are synonymous with the Galloway bull. The Galloway bull throws thick, growthy calves.
Crossed with Angus, Galloway genetics impart the hybrid vigor and carcass qualities that cattle producers can take to the bank.